Saturday, 02 May 2020 02:50
Now use your Canon dSLR as a webcam
Written by Sukla Chinnappa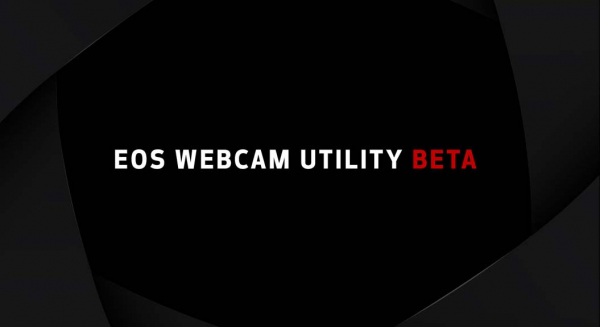 With the spread of COVID-19 and the subsequent lockdowns across the globe virtual meetings and gatherings have become the new norm, resulting in a huge surge in demand for webcams and prices several times the MRP/MSRP. With the lockdown also brought much of our photography business to a standstill, the biggest pinch we felt was the lack of a webcam (i do remember having a decades-old, low-resolution webcam somewhere with the broken mount - hence the "somewhere bit")
We did manage a while with workarounds using 3rd party software and a screen-capture of onscreen live-view video from my cameras(DSLRs)
All this changed by this awesome announcement by Cannon
The launch of its EOS webcam Utility (*Currently in Beta though) 
The EOS Webcam Utility is a software solution which connects your EOS CANON camera to a computer running Windows / MacOS operating systems computer.
Note the software is still in Beta and currently, the prosumer & high-end models are listed as supported. Once you have downloaded the software and configured your camera the camera you are ready to stream within your video conferencing applications.
Supported models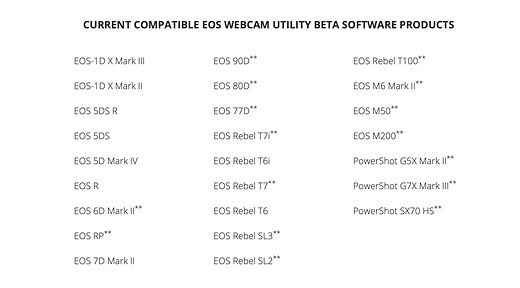 UPDATE:
I have tested my Canon EOS-70d and it works so do check this driver/software even if your camera model is not officially supported.
Have personally tested the software worked with ZOOM, Microsoft Teams, Google Meet inside a browser (*will be updating this list)

Zoom does seem to be buggy at times though

Skype DOS NOT seem to be supported through.
Have also noticed Canon Cameras not being detected in Adobe Character Animator
Canon Website does mention this beta software is for use in the U.S. and will not be supported outside the region
Usage Instructions
You have no control on exposure settings inside your "webcam"
make sure you set your video settings/exposure - preferably in manual mode before connecting your camera to your computer.
you will not be able to change your exposure settings once connected (directly at least - will be testing workarounds for this and updating this post if something is possible)
Some models may have restrictions (thermal issues) on as to how long the sensor can work in live mode without overheating (would request readers with low/mid-range cameras to share their experience in the comments section below)
To avoid overheating of your camera sensor avoid extended usage 
So What's stopping you? head over to the Canon-US website to download this utility
https://www.usa.canon.com/internet/portal/us/home/support/self-help-center/eos-webcam-utility/
Select your camera model in the link above and download the utility from the corresponding Drivers & Downloads page
Make use of this thread for limited support with respect to this utility
Latest from Sukla Chinnappa
Media
Using your Canon camera as a webcam
CanonUSA
Leave a comment
Make sure you enter all the required information, indicated by an asterisk (*). HTML code is not allowed.