Wednesday, 13 November 2019 11:46
What to check before booking a Photo Studio for your next project
Written by Artriva Studios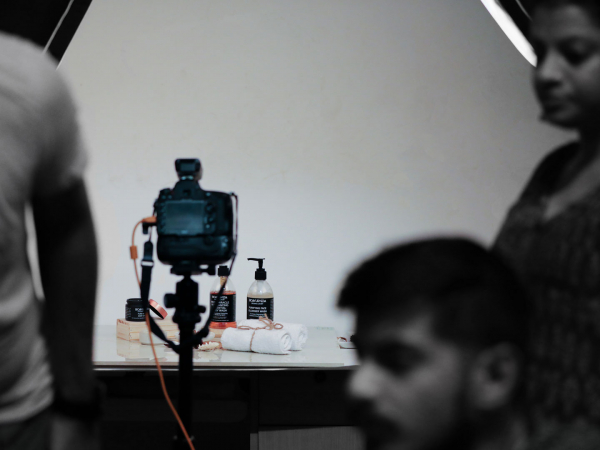 Chances are that you are a budding photographer, business owner or a marketer trying to get an idea what to expect in a photo studio for your upcoming shoot.  Typically a photographer would arrange this for you, but most often they offer you their own studio, even if sometimes their studio might not the right fit for the scope of the project.
Some planning and a well-equipped studio can greatly simplify your logistics and can mitigate most hiccups related to your project. As not all studios are created equal as the available ones vary from makeshift spaces to custom purpose-built spaces & everything in between. Some studios may also be better suited for a particular genre/style of photography than others hence the importance to select the right studio for your needs.
Here are some of the essentials to look out for while booking a studio
SHOOTING AREA

Most studios advertise the total area of their facility (office/reception area, storage, pantry, makeup, restrooms etc) leaving out only a fraction of the total area for the studio floor. Make sure to find out the dimensions of the studio floor.
Important dimensions are the shooting length (Distance between the backdrop & the opposite wall / nearest obstruction) as this decides the longest focal length you can use for your shoot
Ask about the height especially while shooting oversized objects (cars etc. as some of these shoots need special lighting considerations)
The backdrops come in standard widths and generally, the minimum width is guaranteed in a studio but do ask for the width as very narrow spaces tend to bounce light and limits your placement of lights.

AVAILABLE EQUIPMENT

This greatly simplifies your logistics. A well-equipped studio means you can just walk into the studio with almost no equipment and still have everything you need for a successful shoot.
Also do find out if the equipment & props are included in the rental package. This is one way where many studios throw up additional charges.
Do pay a visit to the studio. Well maintained equipment means fewer surprises during your shoot 

NATURAL LIGHTING / ABILITY TO BLACKOUT

Depending on the type of shoot you may want to use natural light.
Product Shoots & complex lighting setups may require a dark / dimly lit area to control light & shadows

BACKGROUNDS

They play an important and define the amount of time you spend on post-production.
Seamless paper is generally the most versatile so do pick a studio which offers a good range (of colours) if required for your shoot.
Video shoots may require a green matt. Soundproofing / a silent studio is a bonus.

ELECTRICAL POWER & BACKUP

Very essential as you do not lose time in case of a power outage (do remember Models, MUA & other artists being part of the project are being paid by the hour.

A UPS generally offers some sort of over/under voltage protection and eliminates abrupt power outages safeguarding equipment.

SOUND


While a soundproof studio is essential for video, you may be able to get a better deal with regular ones especially if you are doing a voice over & can afford retakes especially if they are situated in quiet surroundings.

CLIMATE CONTROL / AIR CONDITIONING

Very essential for in the tropics to have air conditioning as you can expect the temperature to be a couple of degrees higher due to the presence of multiple sources of heat such as studio lights etc.
This also reduces the need for frequent makeup touch-ups as sweating is reduced by a great extent
Apart from the essentials, the following may not be essential for your shoot but can greatly simplify your workflow
PREPARATION AREA
MAKEUP STATION
CHANGE ROOM
CLIENT LOUNGE
INTERNET CONNECTION
LOADING DOCK AND ELEVATORS
PARKING
NEARBY RESTAURANTS / PANTRY / FOOD Delivery
Latest from Artriva Studios
Leave a comment
Make sure you enter all the required information, indicated by an asterisk (*). HTML code is not allowed.