Friday, 03 August 2018 00:08
Joomla Website Development
Written by Artriva Studios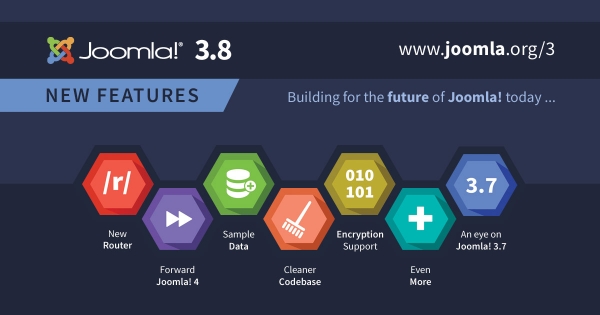 Joomla is an award winning Content Management System (CMS) for building websites and powerful online applications. Artriva Studios have professional Joomla web developers who build CMS based unique websites and web applications. Our Joomla developers are known for their Joomla Website Development Skills and have made us one of the best Joomla Web Development Company in Bangalore; we propose various Joomla based sites and application development services to the clients. We are advanced in developing Joomla websites and providing service 24x7, CMS customization and fulfill our clients' requirements. We are hired for specialization in Joomla development and Joomla design and take clients business to next level. Having years of experience in Core PHP platform and being active members of the open source community to keep themselves updated with the latest in Joomla development.
One area where Joomla stands way ahead of Wordpress for Business applications / websites is with Joomla's powerful ACL (Access Control List) mechanism to instantly create access levels, groups as per your business wherein you can create and have access controlled content for your potential customers, paid customers, employees, partners and more. Artriva Studios also has exclusive access to the application repository of our parent company Beacon Solutions for providing a host of extensions to extend Joomla's capabilities to bring in e-commerce, online booking, appointment booking, blogging, social media, document management, blogging, LMS (Learning Management System), property rental and a range of exciting features into Joomla.
As you are ready with your website now, would also require maintaining your website from time to time, we don't believe in just developing website and handover to the clients' like other companies, but we also provide Website Maintenance Services. Website Maintenance involves upgrades of any kind and updates to your website. Artriva Studios, Bangalore offers expertise in Website Maintenance, Website upgrades and Website updates to both new customers and returning customers. We prepare and edit new content, removing outdated information, visual presentation are all parts of the maintenance of your website. Our main aim here is to make sure that your site is always ready, up, and fully customized to speak for itself.
We have a unique style of working and giving out the best services for; Refreshed and Updated Content, Joomla Migration and Upgrades, Website repairs, Ongoing Website Updates and Maintenance, Development Support and Consulting, Search Engine Optimization, PHP Programming and JavaScript Conflict Fixes.
Latest from Artriva Studios
Leave a comment
Make sure you enter all the required information, indicated by an asterisk (*). HTML code is not allowed.