Wednesday, 20 May 2020 01:05
Guidelines for Studio Usage (Prevention of spread of COVID-19) Featured
Written by Artriva Studios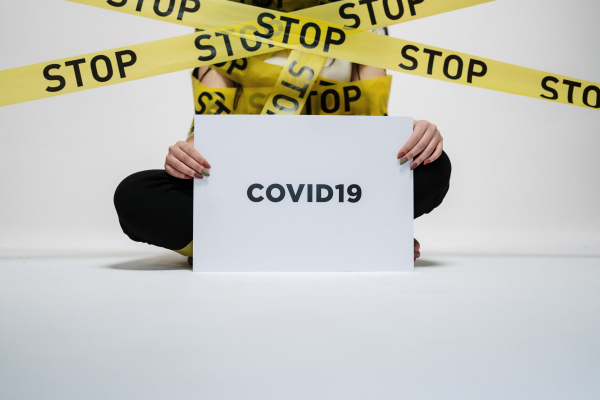 Working in a closed/confined areas presents challenges for team-based work such as photography shoots (closed spaces). Though these guidelines are meant for clients of Artriva Studios, the following information/guidelines may be suitable for similar working conditions. Some of the known work conditions and associated risk factors are as below.
Need/requirement to work as a team in confined spaces.
The need for handling multiple objects by the team members.
Regular sanitisation of workspace, furniture & equipment.
Logging of information for contact tracing.
Please take time to read instructions given for all professions (i.e. a Model also reads instructions for Photographer, MUA, organiser etc). The intention of this is being able to help one another in following these guidelines.
The studio space at this time of the year needs to have an Air Conditioner (external temperatures in excess of 33-36 degree celsius along with high levels of humidity)
In order to overcome the above challenges, we request our clients to follow these set of guidelines
Common Guidelines for everyone entering the premises

Once you arrive at the Studio premises, you are required to undergo basic screening (temperature, SpO2 Measurements) by the staff of Artriva Studios.
You sanitise yourself by washing hands with soap or an Alcohol-based hand sanitiser (containing 80% of alcohol by volume). Ref WHO Guidelines.
Since most sanitisers available in the market contain only about 62% of alcohol by volume we recommend you to use the sanitisers supplied by us.
There is a possibility of carrying the virus on the outer side of your mask. The studio is an air-conditioned environment where the virus can be airborne and potent for several minutes. Hence we suggest a new facemask.
You log the reading on our dedicated health log page.
You repeat temperature every two to three hours and log the data on the web form.
Plastic chairs are provided, as they are easier to sanitise (be free to use a wipe/sanitiser to clean the chair as and when necessary)
Bring your own bottle (BYOB). Sanitise your hand before & after touching common surfaces.

For Photographers / Organiser of the shoot (Clients hiring Artriva Studios)

You would responsible for reaching early to collect the sanitization kit (Hand Sanitiser, Gloves, Facemasks).
Keep your team size at a minimum (avoid people accompanying models / other artists). Guests are recommended to wait in the balcony or the terrace.
Ensure your support team wears gloves while handling garments. and other equipment.
Sanitisers with 80% alcohol contain very less water and also dry quickly and may be used as an alternative in small amounts (in case you do not have IPA to wipe your equipment)
Operate your equipment only when dry. Do not spray on equipment - ONLY WIPE.
Ask the Studio staff to handle lights & other equipment to ensure a minimum number of people come in contact with it even after multiple shoots.
Stagger the time when models arrive/leave/work if possible to reduce the risk of exposure.

For MUA/MUAH

It is your responsibility to sanitise all products, brushes and tools used beforehand.
Carry a sanitised set each model and do not mix them up. Carry small containers to segregate items.
Since you work in closed spaces, we recommend you wear a new N95 grade mask at all times.

For Models

Your safety is dependent on the rest of the team following guidelines at all times.
If possible, limit the time you spend inside the studio. You can wait in the balcony or the terrace (we now have a shaded area below the Solar Panels)
It is a good practice to write your name on your mask to avoid a mixup.

For Support team

Steam/Iron garments before handing over to the model (and ideally before packing too, or if the packed clothes are going to be untouched for a week or two)
Sanitise hands regularly, wear gloves (remember to replace with a new pair/use a new pair every time you enter the premises). Remember that gloves can also carry the virus and deposit it on to surfaces.
If possible you can also work in the balcony area for prepping garments.

For Artriva Studios

We understand that the efficacy all the above the efforts is high only when rules are followed for all shoots. We will try to keep an eye on compliance and remind/support you in following the same.
We will not be entertaining shoots with a very high team count (for example auditions: we have had instances where approx 30+ people were inside our premises)
We will enforce a buffer time between the time once client wraps up & another arrives (we are experimenting with a buffer time of 2hours between bookings, 1hr grace for the client, 1hr for sanitisation)
NOTE:
These are not absolute rules, but a rough guideline and will be updated based on customer experience, emerging information about how the virus spreads and ease at which these can be followed.
Supples made are chargeable at actuals (sanitiser, gloves, facemasks)
Latest from Artriva Studios
Leave a comment
Make sure you enter all the required information, indicated by an asterisk (*). HTML code is not allowed.