Displaying items by tag: Bangalore Models
Sunday, 09 February 2020 17:07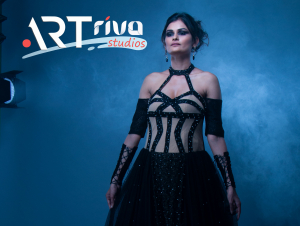 Organising and executing your own studio session is affordable !!
It is one of the best ways to take your photographic skills to the next level.
The primary advantage of shooting in a studio is the ability to control and shape the quality of light. Shooting under studio lighting also allows even low end / cropped sensor cameras to render sharp, well-detailed images. All of this control and quality means having access to a sufficiently large space and all the equipment that goes with it, usually a fairly hefty price to own & maintain. Thereby making renting a studio space is a great way to gain experience without the financial pain of buying your own equipment.
Sunday, 20 October 2019 11:31

Greetings,
We are happy to now announce that we are now offer workshops on studio lighting. These workshops and tutoring sessions are offered not just offered as group classes, but also as personal workshops. A unique advantage with Artriva's Photography workshops is the amount of time available to the participants for hands on practice and the opportunity to shoot with both Professional & Amaetuer Models to get a good start for their portfolio & getting a hold on .
This combined with small batch sizes ensures that learners do get ample time to learn and test out their creativity. Models on the other hand have the following advantage.
This will be a Paid assignment for well experienced models.
New Models get an opportunity to add photos to their portfolio, plus contacts of upcoming photographers.
 Do look at some of the photographs shot during one of our previous workshops
How to apply ?
Models need to fill up the following form(s) on our website.