An intensive one day Boot-camp covering Basics & Advanced controls of your dSLR
Photography Boot-camp starts with the history of photography and progresses to the basic & advanced concepts to help you establish a foundation for all styles of photography. You'll also learn about the essential elements involved in creating a photograph. Then you'll learn how to work with what you've got, with hands on practicals.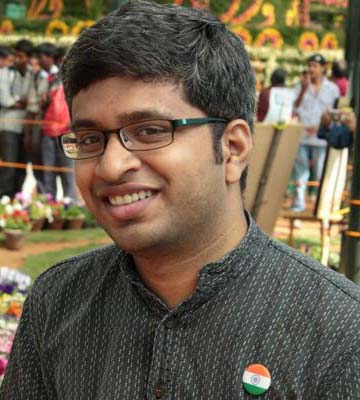 Sukla Chinnappa
Mentor
Photographer Sukla Chinnappa is a versatile Photographer based out of Bengaluru, India. He shoots fashion, kids, sporting events & products.
Why Boot-camp ?
Limited number of participants

Pro tips for a genre of your choice

Extra Practical Examples
Timings
9:30 a.m. to 7:00 p.m.
Practicals: 12:30 p.m to 1:30 p.m & 4:30 p.m to 6:15 p.m
Lunch: Will be provided b/w 1:00 p.m to 1:44 p.m

This is a fast paced one-day workshop